Due to the present COVID-19 lock-down effect, I came to realize how difficult it can be to be productive when you seem to have all the time in the world. However, before we fall into the trap of painting people unserious. we have to understand that productivity means different thing every different people. During this lock-down period, taking adequate rest might just be the indicator of how well the individual utilized this period.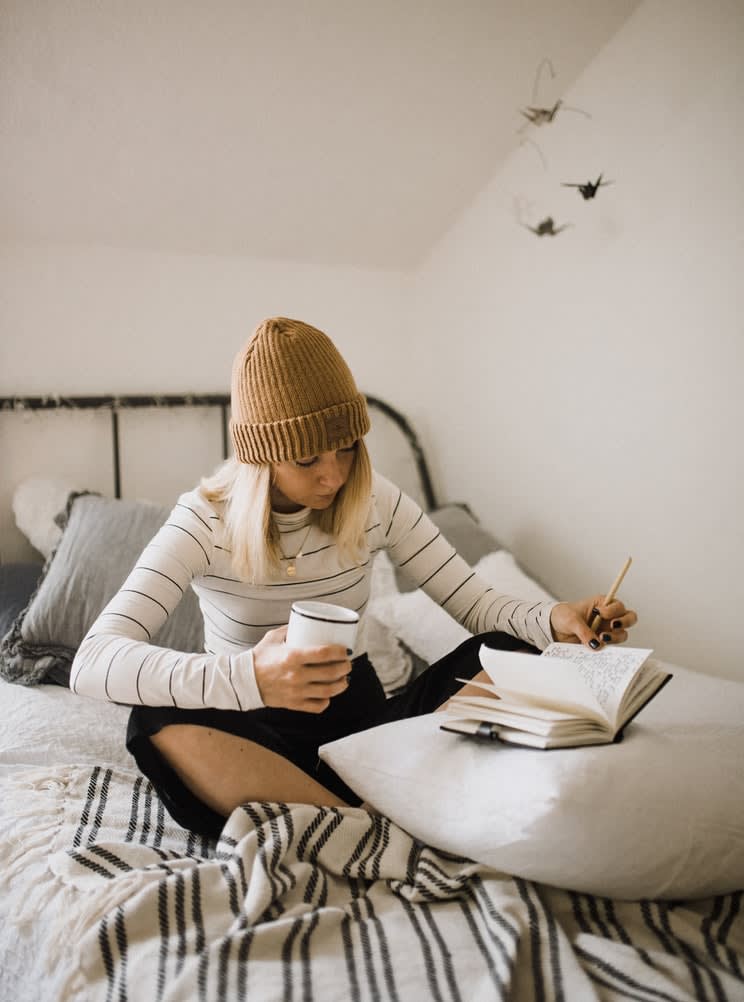 In addition, from this part of the world I live in, certain number of factors can also affect your productivity in a way. Talking of instances where you have poor power supply, high usage of internet data without enough financial capacity to meet up with the Tech world demands. In as much as I believe that we should give in such instances we have to be realistic as possible. If you find yourself in this category, you might have to develop a plan on how to manage your resources and survive still.
Talking of having a productive time daily, I will like to share some tools I use to help me have a fulfilled day. Before then, there are some underlying mindset that have to be in place or else, the whole tool usage will be futile. Believe me, there are certain days, I do not use some of these tools, say 2-3 days out 7 days sometimes. However, I try to keep a clean slate most times but whether or not I use these tools, I get in the flow subconsciously.
The mindset
Define what a productive day is to you. If you do not understand what will make you think you made the best use of your day, how will you know you did?  This can mean you playing games with family, reading certain pages of a book, helping someone or a collection of such. If you have to decide this first.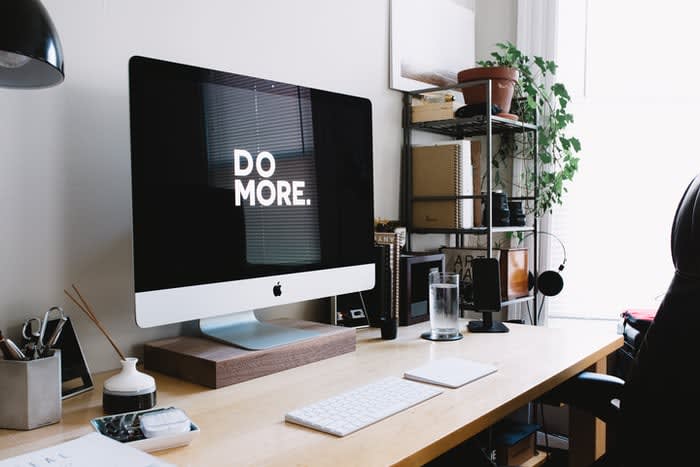 If you can define this, check out the feasibility of making that happen. For some tasks, you might need to break it down into smaller tasks and so on. Look out for the things you will need to during the task. Plan ahead. He who fails to plan, plans to fail. I plan my day the night before most time or early hours depending on my schedule around that period of time.
Personally, what it means for me to be productive during this period is actually gaining more knowledge about starting a business and conducting a self-assessment. So, I build my weekly task around this. I am an early bird so I am very active and have highest concentration early hours of the day. In fact, I do not joke with it. After my morning routines, I set out for one or two important tasks to do each day. This have been my major trick to staying productive each day.
Do not pack a lot of activities into one day, you will end up feeling guilty. Set priorities and follow them. Despite all these, it still lies in your hands to do that which is needful before it hurts.
Helpful tools
Please note that most people have good intentions with some of the underlying mindset I mentioned, they just fall into little errors which can be corrected. Some of these errors include losing track of time, forgetting to do certain tasks, and so on.
Calendar
My phone calendar is like my personal assistant. Everyone in my house knows when it sounds, "You have a schedule for…" The truth is we are mostly glued to our mobile devices and computers and when that pops up, there is a reminder to do what's needed. I use the google calendar and can easily be synchronized to my computer. So, I get my update and reminder when I need to. Recently, a meeting was fixed for me on zoom and I was just planning for the next day when I saw that it had been fixed in my calendar. This means whether or not, I remember, I will be notified prior the commencement of the meeting.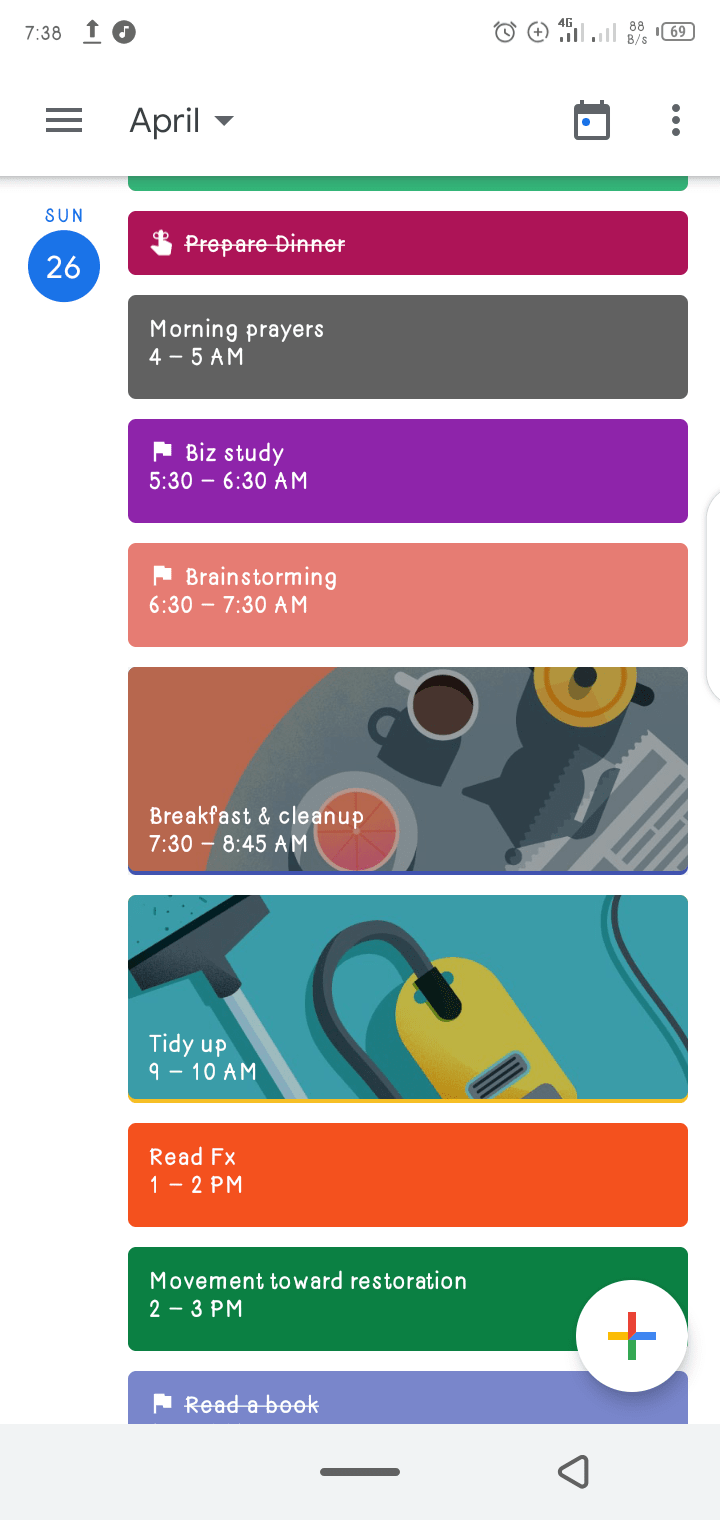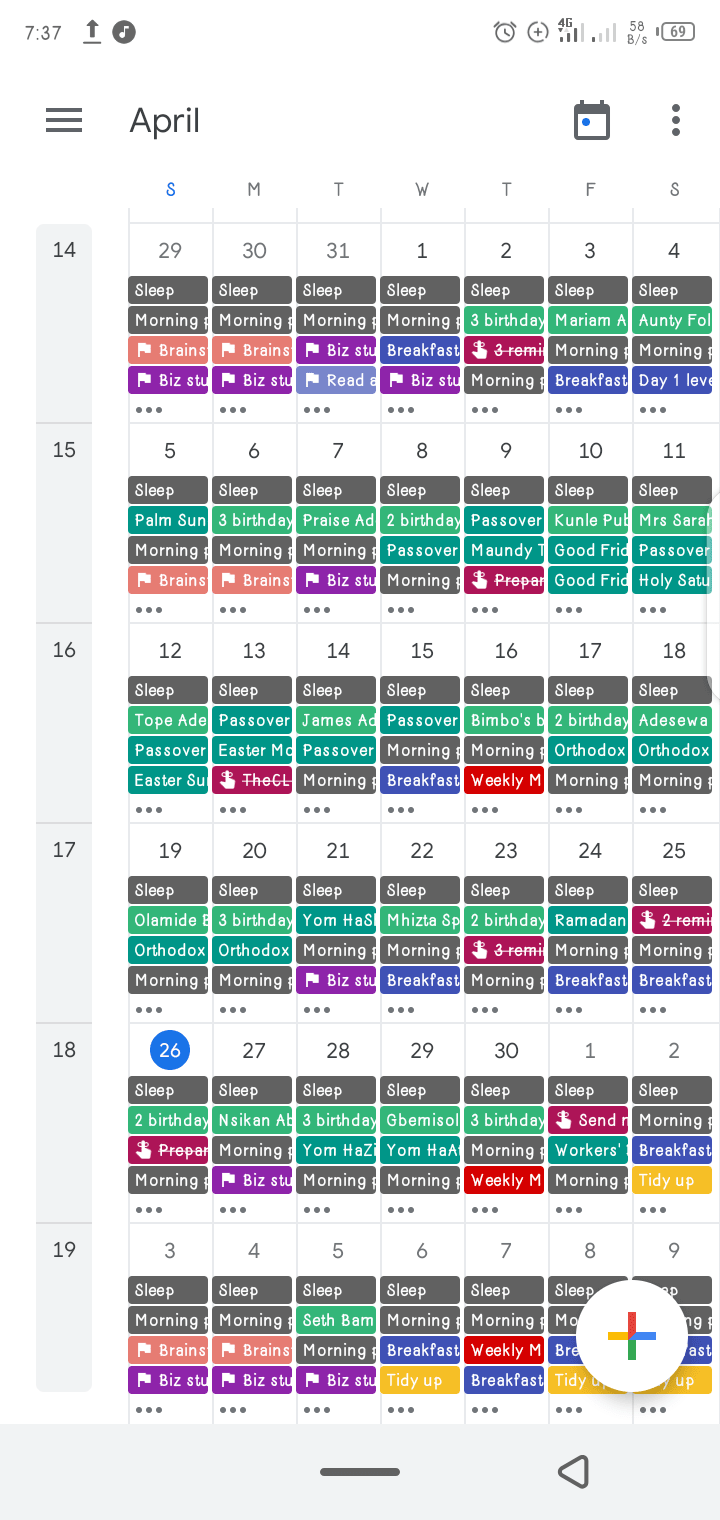 These pictures are screenshots of my phone calendar and this might look to tedious to put up but create time to input your task, events and goals in your calendar, it helps a lot.
Alarms
Similar to the calendar, alarms are supercool and less stressful to deal with. Just take a little time of about 5 minutes to do this and save your day.
Notepads
This period, you'd most probably be having more "me time" and as a result have some thoughts and ideas pop in your head. If you are not careful, you miss out on so many things. I work with a lot of jotters per time asides my phone notepads. I just believe I can't remember everything that pops in my head but I have everything I write down.
Also, I get into many conversations each day and somehow people share ideas with me or I attend a meeting online. I keep up with my habit. So, if you really like the professional type, Evernote is a good one but there are tons of it on app store. Choose one that's suitable for you and move on!
Music Player
Never underestimate the power of good music. This lockdown period, try keep a list of good tracks and albums and jam them. Relax your soul. You can subscribe on your iTunes or Boomplay for android users. So, if you are looking more into relaxing. There are a lot of good songs out there that match your style and beliefs.
Internet/Social Media
If this lockdown had happened at time when we had no social media and we still had to keep social distancing only God knows how well depression will hit some people. However, you should build enough emotional intelligence over time but boredom easily sets in these days. Thank God for the Social media which keeps us updated and connected to others and also the lifeline for some businesses lately.
So. Get in and get out of the social media space when you need to. However, you need to be updated at all times. Try set a time to enter your favorite site and check what's happening.
Conclusion
In conclusion, these practices are basic but important. This might just remind you to do loosen up a bit or be more focused. Many at this time, try to be so focused and as a result will ruin their family time while some will loosen up that they get nothing done. Both Extremes are bad, try to keep balance.
We can only but pray and hope the Pandemic end soon. However, this tips are normal life guiding tips. It does not have to end after the pandemic.
Stay safe.